South Africa: The Automotive Industry Is Heading to the Promising Future - Minister Davies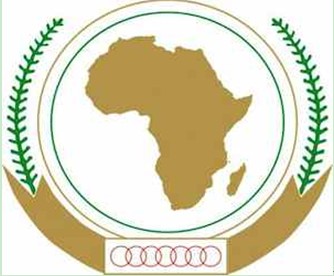 The automotive industry is heading to the promising future, emboldened by an upward growth momentum. This was said by the Minister of Trade and Industry, Dr Rob Davies. He was speaking at the R70 million investment official opening of the Toyota Ses'fikile taxi assembly line at Toyota South Africa Motors' manufacturing facility at Prospecton, Durban on Friday 6 June.


The plant will enable the semi knockdown (SKD) production of a 16 seater Quantum Ses'fikile one seat more than the previously imported 15 seater minibus to be manufactured in South Africa. Davies has expressed his satisfaction that government interaction with the industry has amongst others contributed to the opening of the Toyota Ses'fikile taxi assembly line.


'Towards the end of 2010, government had various discussions with minibus manufacturing OEMs including the Industrial Development Corporation (IDC). These discussions were centred on major projects aimed at mini-bus localisation and deepening in the sector. Arising from these interactions, amongst other things, Toyota made an unequivocal commitment, that it is already in the process of investing up to R70 million in plant and facilities to commence production of the Quantum in 2012'.


According to Minister Davies, the automotive industry remains the largest and leading manufacturing sector in the domestic economy.


'It has strong linkages with other industries, across the South African economic landscape. Through backward linkages it draws in products from a range of other manufacturing sectors including steel, metal, plastic and leather products. Forward linkages extend to financial services, motor retail and advertising', said Minister Davies.


He added that Industrial Policy Action Plan 2 (IPAP 2) puts forward a Medium and Heavy Commercial Vehicle (MHCV) development action plan that revolved around the completion of a study to identify opportunities and interventions to resuscitate the MHCV sector.


Minister Davies said that the rationale behind this plan is the fact that the MHCV sector is labour intensive in terms of assembly, while a more active sector could also broaden South Africa's component manufacturing industry.


He stated that government policy stance has always been to create this window of opportunity for mini-bus manufacturers to make the necessary investment to localise their production facilities.


President of Toyota South Africa Motors Dr Johan van Zyl, said the first locally assembled units reached dealers in May 2012 and feature various improvements which have been welcomed as a major boost for taxi operator profitability.


Van Zyl added the local assembly of people movers are one of the first fruits of the South African government's IPAP2 and the upcoming Automotive Production and Development Programme (APDP). He said these plans seek to further develop the automotive and general manufacturing sectors by emphasising local manufacturing, local part sourcing and local employment and personnel development.


The Toyota Ses'fikile taxi assembly line has created 90 new jobs in the start-up phase. Adding to this figure is a further 210 new positions created in up- and downstream suppliers and service providers to support this initiative.


Locally manufactured Toyota models are currently exported to 57 countries and the Ses'fikile and Hino-ranges are exported to Botswana, Lesotho, Namibia and Swaziland with a view to explore other markets in the sub-Saharan region.